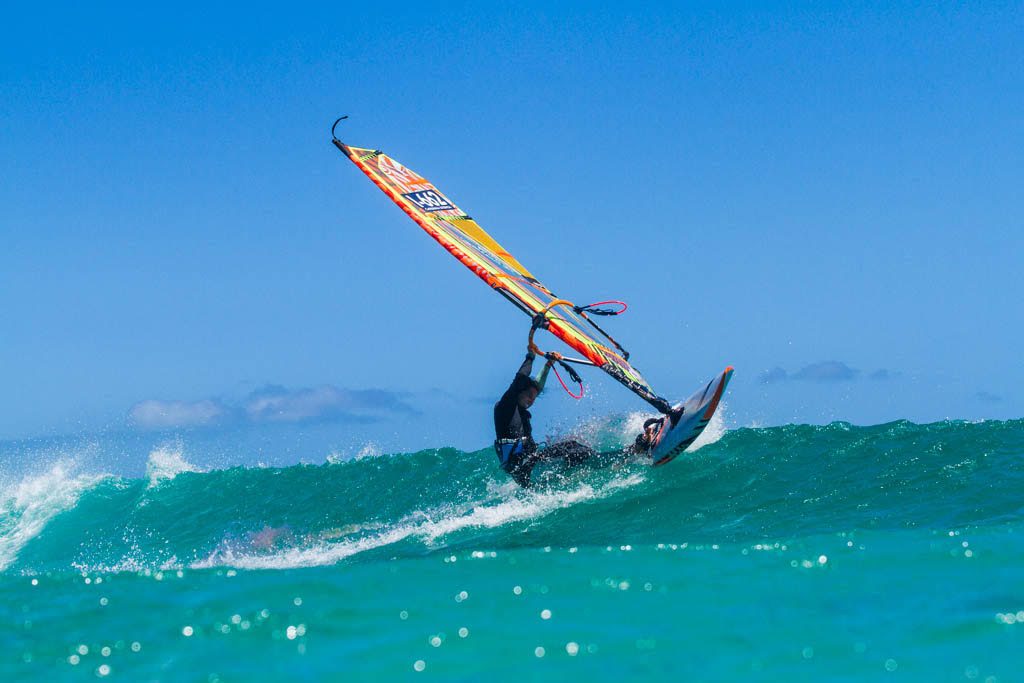 10/19/2014
Since last summer I have decided to compete in the tour, thus travelling making trips and spending more time on the water, as I see competitions as a way to improve fast and been inspired by the best of the world. After the foot fracture this winter I had to rest few months and I only started the training in the Canary Islands this June.
I arrived early June in Pozo Izquierdo, Gran Canaria and have trained for the PWA world wave tour, with some Clinics and a lot of friends from here.
During the event we only had wind the last three days; there haven't been the full power Pozo conditions, but we had enough to run a single elimination with nice wind and waves. This has been my first PWA event so far and I got a nice 5th place! My second heat was against the world Champ Daida Moreno, so I am happy with my 5th place overall! I had nice heats feeling confortable in this spot and motivated to train more and more to do better. I feel like home in Pozo thanks to the nice friends there, the nice people from Pozo winds, the support with the Clinics from Pozo Clinics and everyone else!
After Pozo I went to the second event of the tour in Tenerife, where we had really marginal conditions during the women's heats, too much light wind, unlucky I lost my two heats with some really close calls, conditions haven't been strong enough for El Cabezo to work properly- So far I bring home a 5th place in Pozo and 17th in Tenerife.
I liked Tenerife anyway a lot, and the nice support from the friends there, and had fun on riding the waves of "the Wall", as anti-stress free sessions! Hope to go back soon!
I was then back to Pozo to enjoy the Canarian winds till the end with some epic conditions for being august, and then in Barcelona, time to relax the body a bit and organize the winter time:)!
Thanks for the support to Reptile Masts, RRD and escoladelvent.com!!