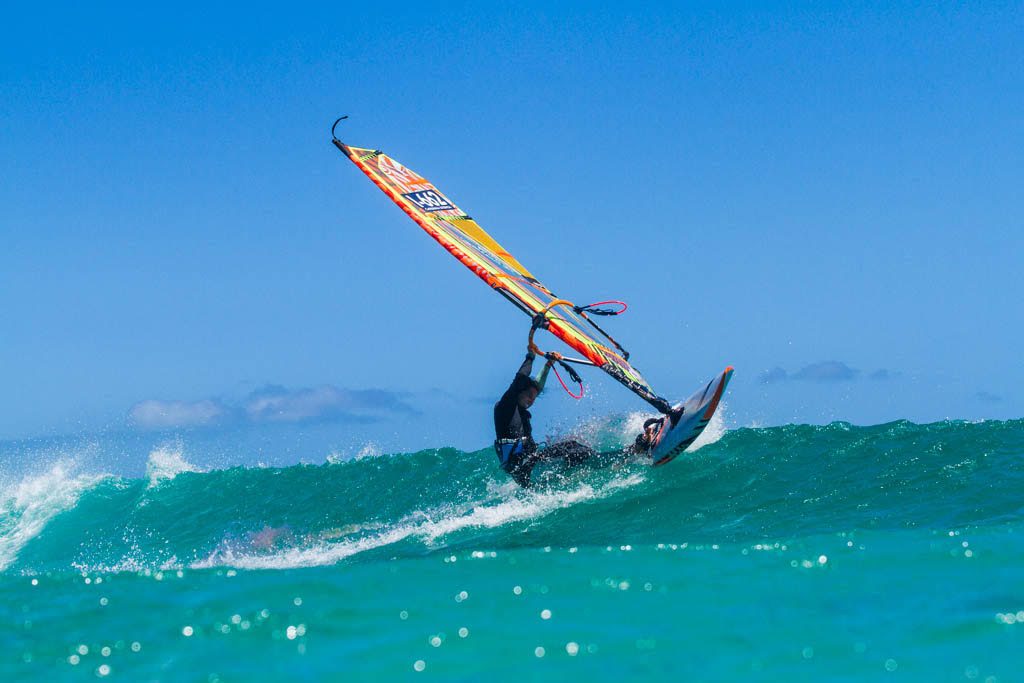 03/25/2016
I learned this year that two months are too short for Cape Town. So next year I will definetly stay more. I really enjoyed my time in  Cape Town, it's now my third year in a row that I come down here (wish I had started before!)  and it's on the list of those places where I feel at home. Travelling so much and working half time in Barcelona, in a place which is not my home and I don't feel as my home country, that makes me feel homesick sometimes. And in Cape Town I start to feel at home, I got to know more and more places, not only for sailing, and more people, I feel my irrequiet soul calm down a bit down there and I enjoy life there every year more and more.
Even if I got my gear stolen,  I got to know that's part of the game,  in such a controversial country.
So these two monhts basically flew away in a few seconds, the first month I was driving a lot searching for conditions, as the usual windy days in Cape Town were not so common, so I had to drive around the Cape and to Paternoster. It took a while as always to get the feeling on the waveriding. The very first days of my staying there Itook part in the RRD Photoshooting with John Skye,  Alex Mussolini, Florian Jung and Jem Hall. Even if I was still in the first phase of the trip, where I needed to get used to the conditions and train a bit, I enjoyed these days sailing with the boys, learning a lot about wave riding, how to behave in difficult conditions and what not to do in rocky shore breaks, and even how to downwind with crazy wind and a 6.0 and 120l for the freeride photos.
After the first month I started to feel better in the waves,  and the last weeks when my turns and aerials were getting better, my return ticket was so damn close, I tried this year as well to change the tickets, but Turkish Airlines was too full and expensive to let me stay more in South Africa.
This year I've been training quite a lot with my SUP as well, in all those days with no wind, and even in the mornings before the wind picked up. I still need to learn a lot in SUP, but I really enjoyed being in the waves, often accompanied by seals, dolphins, penguins and who know what else.
I trained a bit as well in the Virgin Active clubs, and I felt that all my training off the water paid off as I was feeling full power ;)  in the waves and most important I didn't injur myself one time. My troyprehab was a good stretching routine and I am ready to train further, be fit, and travel back to the ocean in a very short time.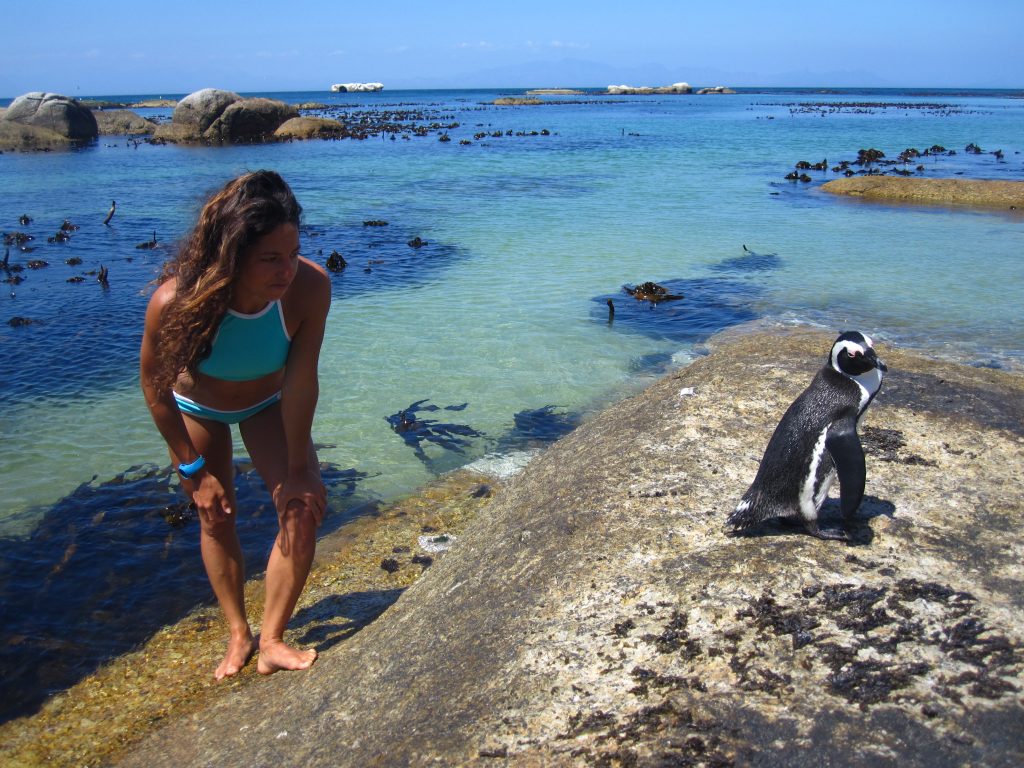 I am ocean sick!
Thanks to my travel mates and to Reptile , Mauiultrafins, Rougj and Koruswimwear for the support !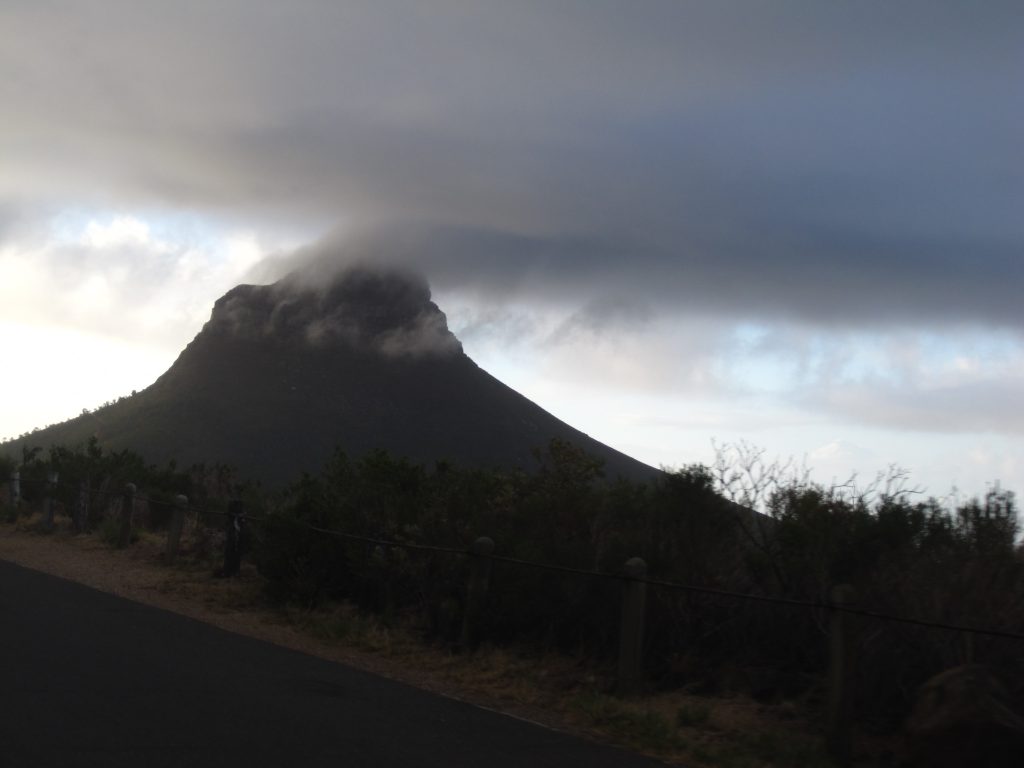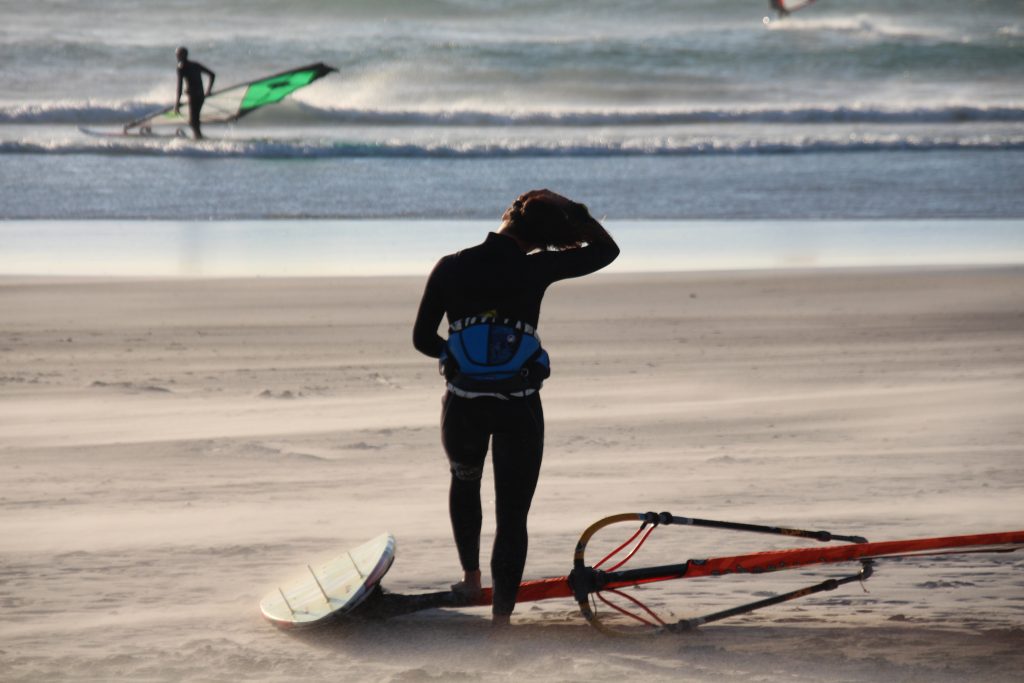 Stretch pre session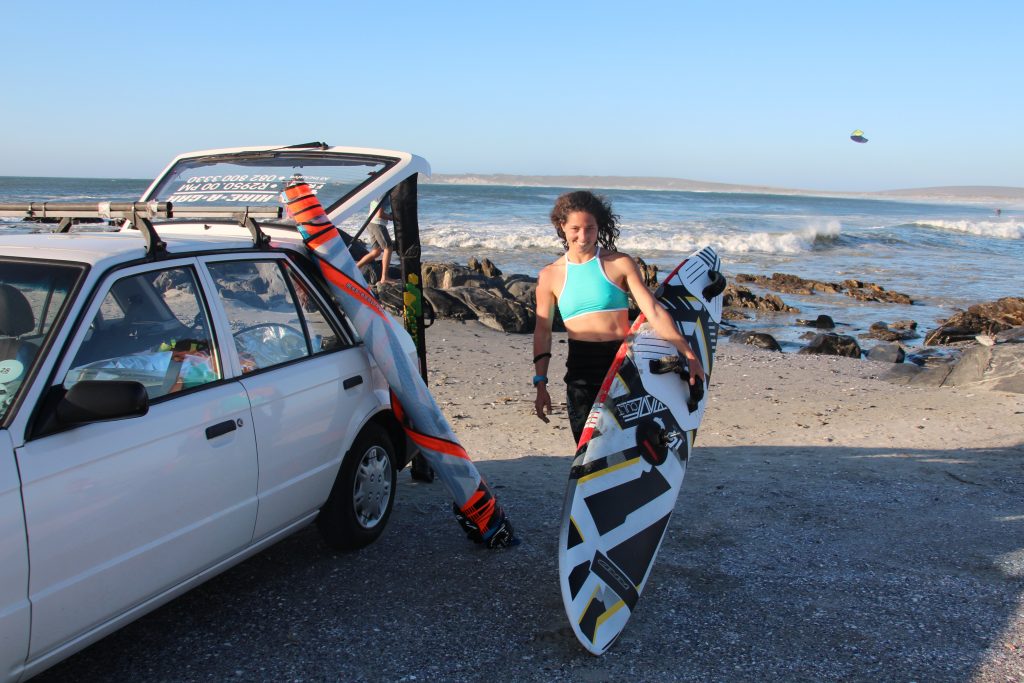 Paternoster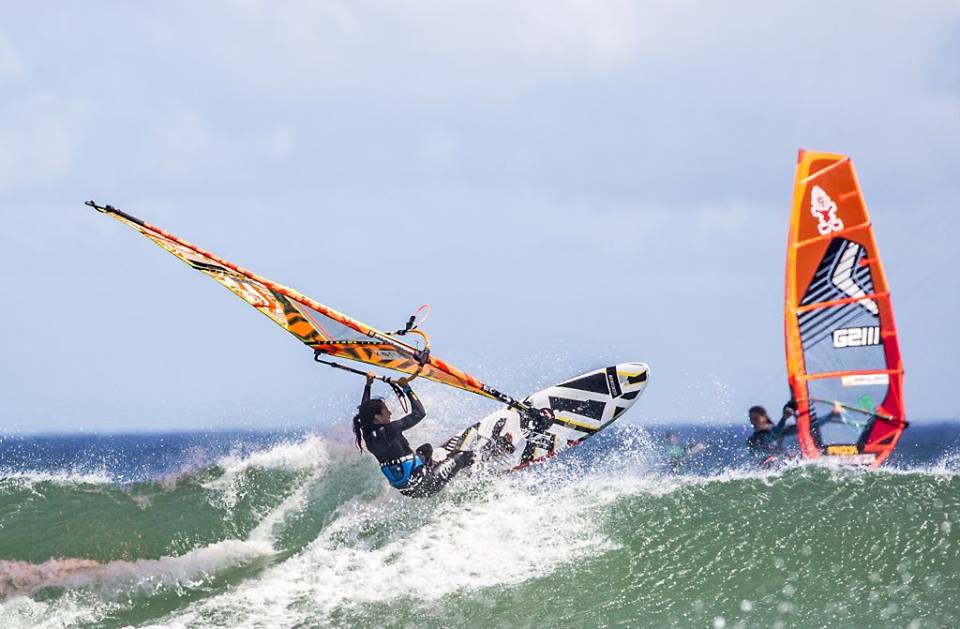 Sunset Beach pic: Roger Lagesse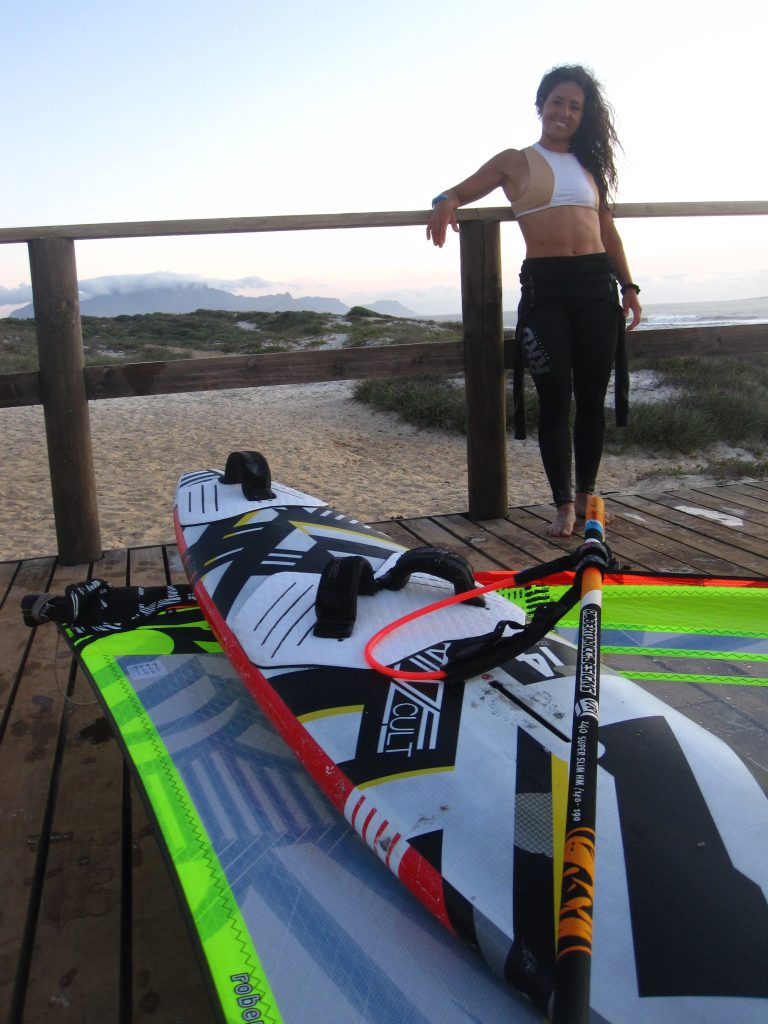 Happy Haagkat girl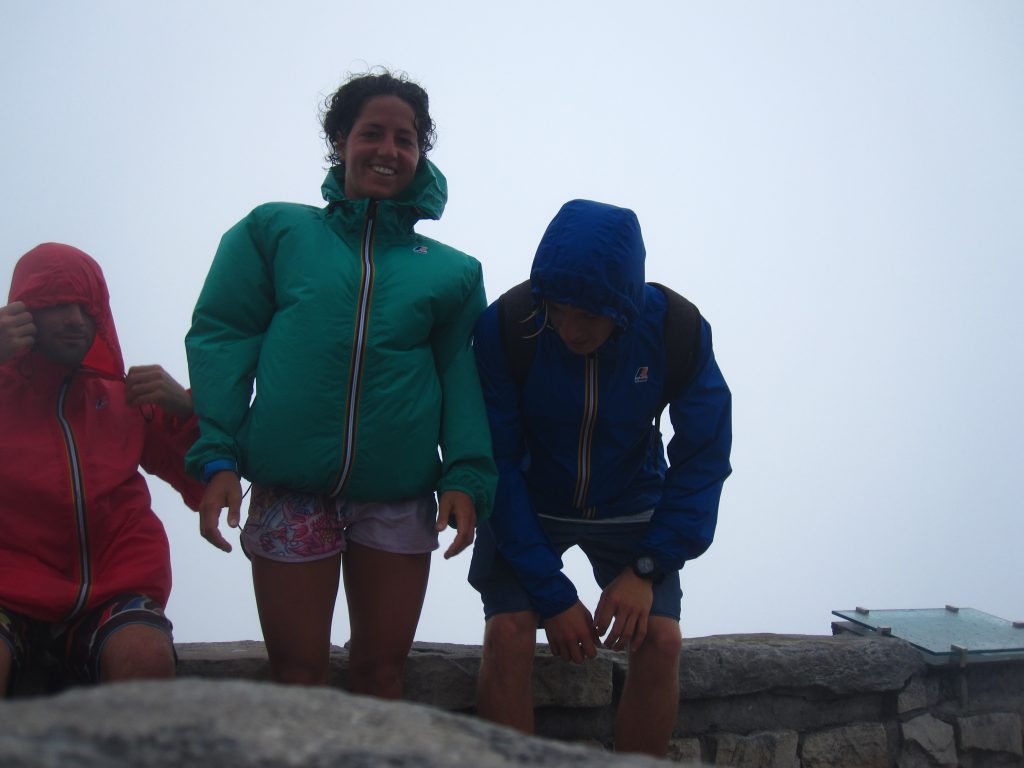 Rainy Table Mountain with Fede and Nicola