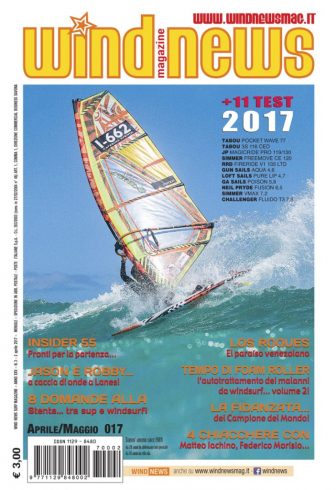 04/05/2017
Woww!
I got my first cover on the italian Magazine Windnews!
The photo was taken by Samuél Tomé, a cool local photographer of Scarborough, Cape Town during a session in februrary 2017.
Scarborough is one of my favorite places around Cape Town, because of the powerful wave, but as well for the amazing colours, the crystal blue water, the nice little town of Scarborough and the unpredictability of the spot, you never know how the condition will be and you got to be prepared for everything.
In the inside of the magazine you can find an interview I did for Windnews about my plans for this year and some reflections on my PWA.