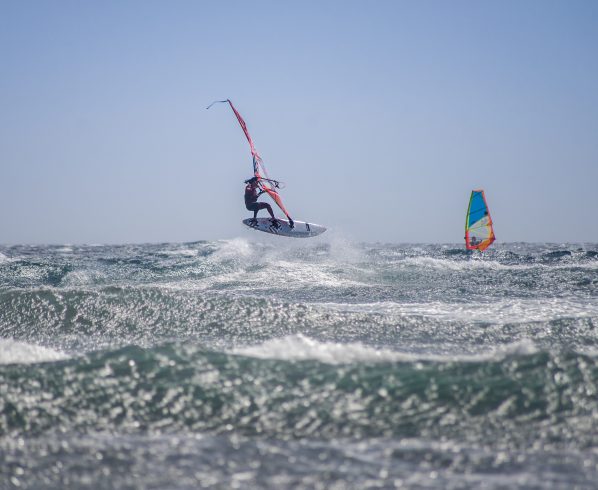 03/11/2019
It's been a while since I wrote here, but I am back..
I am now in Canary Islands, spending my second part of the winter in Tenerife after one month in Cape Town.
I needed to find a place where to train SUP first, cause the season is almost starting, but where I could keep sailing as well and don't loose my windsurf. In the end I came back to Canarias, as here it's almost like my second home and right now in Tenerife there are many other windsurfers, I have few good friends and I like to be close to the mountains as well.
Sup training is continuing, even though I always feel like I am windsurf too much and I don't know how to balance both, let's see during the season how my training worked out.
Cape Town was great as always, this year a lot of water time, I did a lot of windsurf, sup wave and paddling, with some nice downwinds in 30 knots with the people from Cape Town. I have been training and enjoying paddling with Tarryn King and fam :) , with some nice downwinds and few races. Windsurfwise I tried to get the most out of every conditions, I got to sail a lot this year in Haagkat with my flat mates Giovanni Passani and Mattia Fabrizi, and I hope I improved my wave riding.
After Cape Town I spend three days in Barcelona with my friends, paddled there a bit and took a plane with all my gear to Tenerife.
Since I am here, I have sailed just few days, but have been supping and surfing around the island and I have found out another training I like a lot, biking up the Teide with the racing bike, pushing a bit the slalom guys :) haha Last time we went there I almost got an hypothermia at the top, with 4 degrees and rain, but we managed to come back safe and stronger!
I will stay here whole march for the moment and let's see where the 2019 season will bring me!