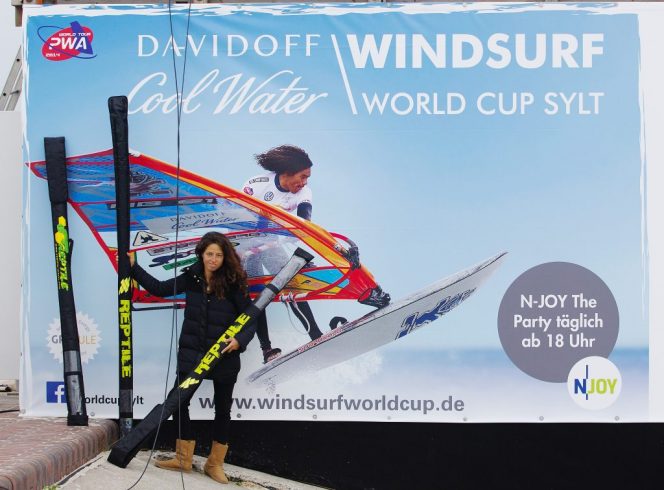 12/05/2014
This was for me the last event on the World Tour.
The Sylt event was the biggest of the PWA, lots of sponsors who make the event so big: thousands of fans of windsurfing following the competion.  Sylt is special even because there are participants from all the disciplines, Wave, Freestyle and Slalom. I met windsurfers from around the world and took motivation for next year.
The spot of Sylt has a long sandy beach, famous for its massive shorebreak. The first day I could taste the conditions of Sylt, but then unfortunately the condition deteriorated and the wave race was canceled.
The atmosphere was relaxed for us Wave sailors as the forecasts did not promise anything good.
Was a week of relax, great people, some SUP race with my italian team!
This year was added to the race calendar also Ho'okipa, Maui, where this year I couldn't  go, but I hope that remains in the list because it is the next spot where I would love to go!
Now until the next summer a break from competition, to train as much as possible and spend part of the winter back in SA!
An experience that the PWA that brought me a lot, and pushed me to organize myself as much as possible to continue living windsurfing as my main objective!