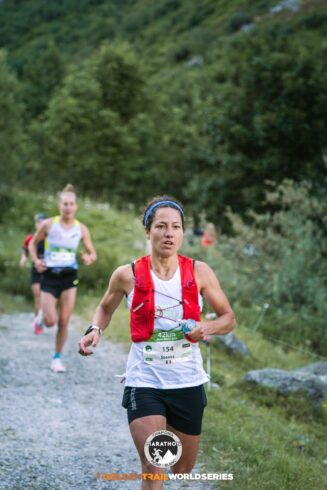 06/28/2023
I was really looking forward to come back to Chamonix and race this Marathon of the Golden Trail Series.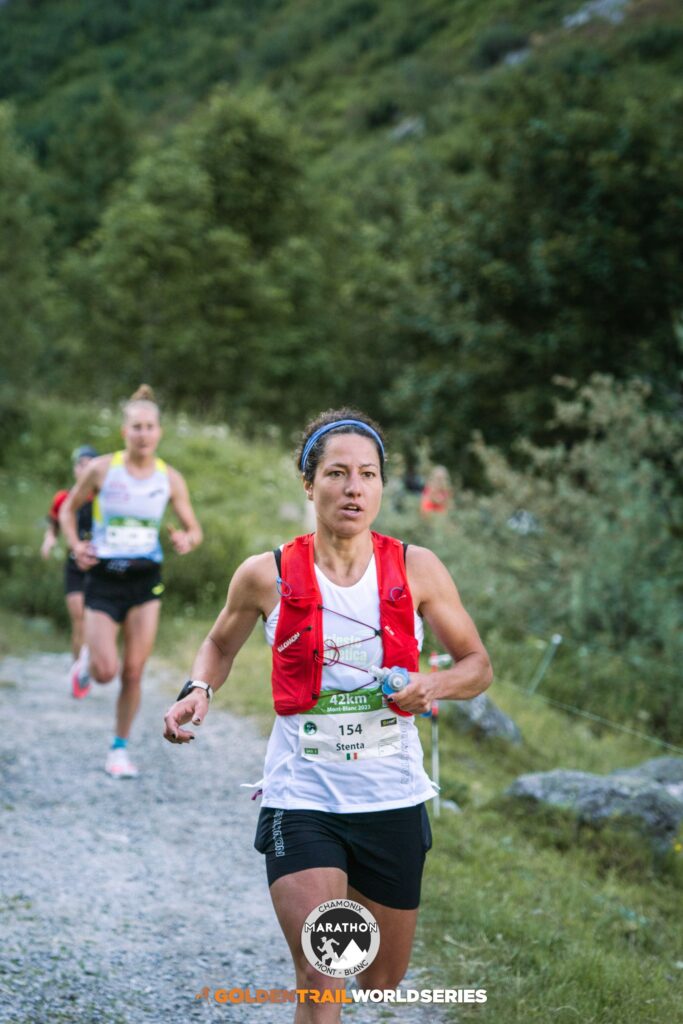 Three days have passed since the big day out on Chamonix trails and I am still enjoying the emotions of running such a big race. Overall I am happy with how I raced, maybe not really satisfied with my time (4h 54′) and I'm still struggling a bit on the uphills, but I can be proud of my running and step by step I'm seeing improvements. Many times I compare myself with the others, and can get frustrated about myself and feel I'm not strong enough, but this time I just wanted to enjoy the race and try to let the negative thoughts away. Easier said than done.
Sunday at 6:50 AM I looked around me and felt happy, nervous but excited to be in the starting line with such strong runners.
I didn't feel ready to run a marathon, and didn't know whether I was ready or not. I have had some good races this season, but others where I felt very tired and not trained. So I was like "let's see what I can do today and how my body will react".
I was not confident, not sure about my level, but at the same time I was ready to just enjoy the journey on these beautiful mountains.
I started the race at a controlled pace for me, kind of scared to give too much at the first 10 km. I tried to think of my own pace and race, and to not follow or let myself be influenced by trying to stay with the others. At the first aid station at km 14 I was more or less in the time I expected, 1h 8′.
After the first aid station there was a huge crowd cheering and supporting us.
I really felt in that moment that I was loving what I was doing, it felt incredible to have so many people cheering.
In the first climb to the highest point, La Posettes, I lost a bit of rhythm, I still needed to work on not loosing focus on the big uphill, but I kept the girls in front of me always in sight, Fabiola and Jessica Pardin, to kind of give me a goal to reach.
After La Posettes I tried to go fast in the downhill and when Remi and the top guys passed me there, they gave me some extra push to try to go faster. I think I did a good descent from km 18 of La Posettes to Vallorcine at km 24, in more or less 28 minutes. In Vallorcine Andrea Callera was ready with all my flasks and from there the uphill began again and it felt like a whole new race again.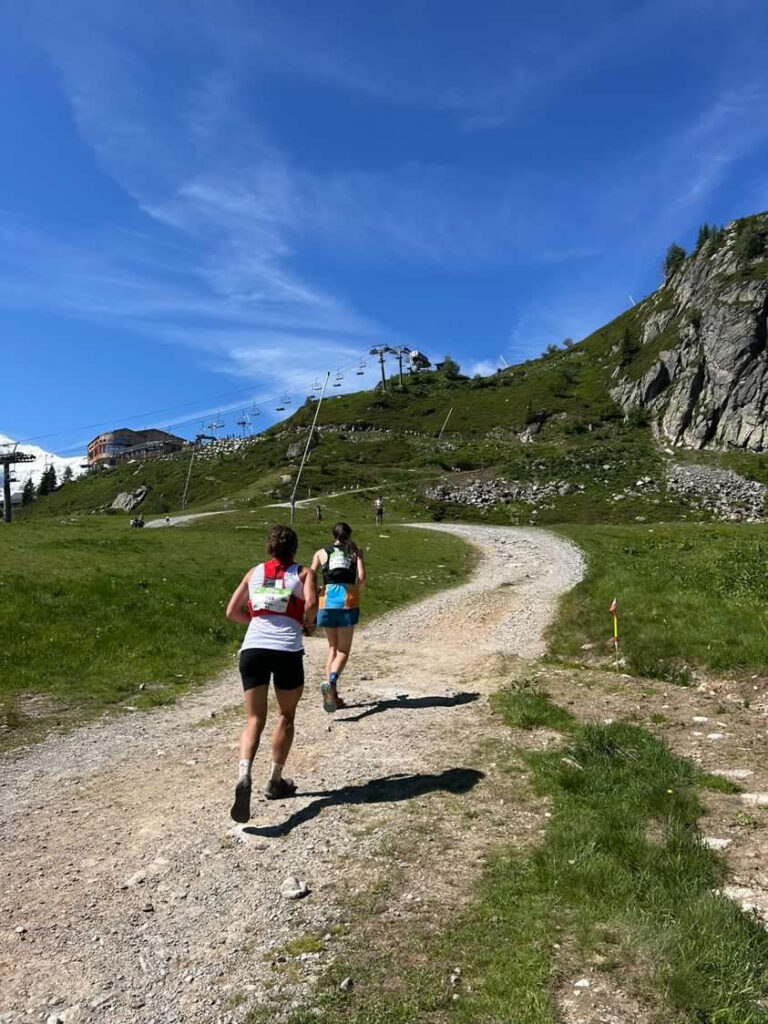 At La Flegere I was KO, I stopped for a few seconds to get water and then started the section before the downhill. I'm happy I could run well compared to last year here, and had a strong downhill.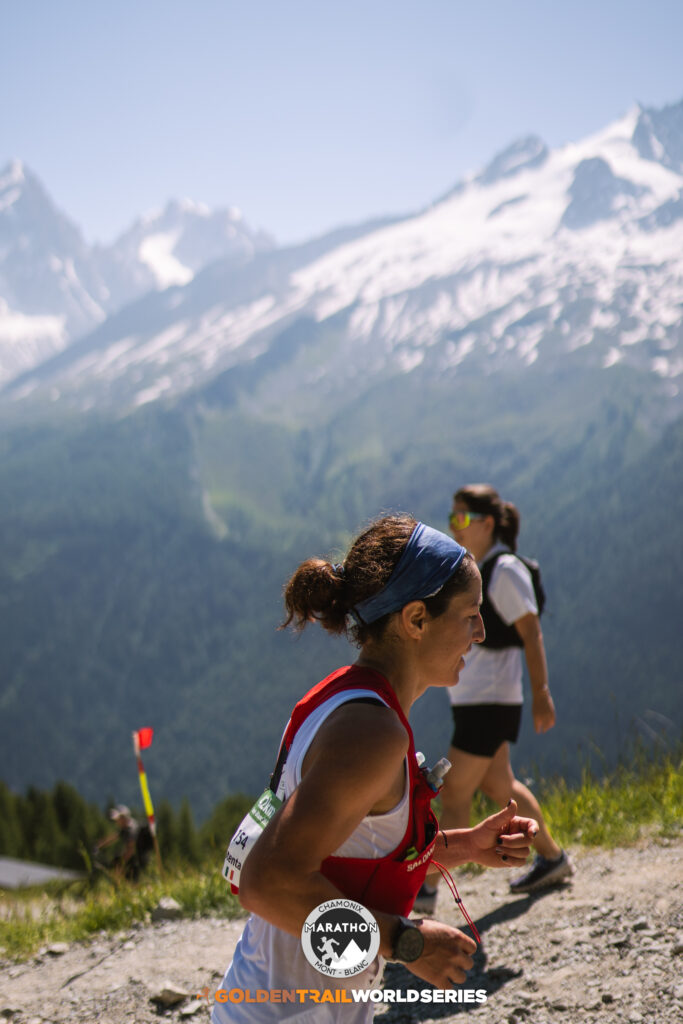 I met the fastest camera girl and friend Ana Cufer on the last kms, and she gave me some push and nice words to try to finish strong even though I was suffering. My legs were destroyed, but I didn't know how what my placing was and I really hoped for a top 20; I gave all I had in the last downhill and had a strong finish till the finish line. Completely done, zero energy and devastated. Still no idea about my placing. I met my teammate Mattia and my team manager Andrea there at the finish line; they poured water on me and finally we checked the result: 17th place, 4h54min. I know it's not a very good time, but it's a good starting point I can be proud of, and a top-20 finish in this Golden Trail World Series.
I really like this course, both fast running and steep uphill and a steep downhill to finish. The ambience is just amazing and Chamonix is a place where I would like to spend some time. Surrounded by beautiful mountains and a really nice village.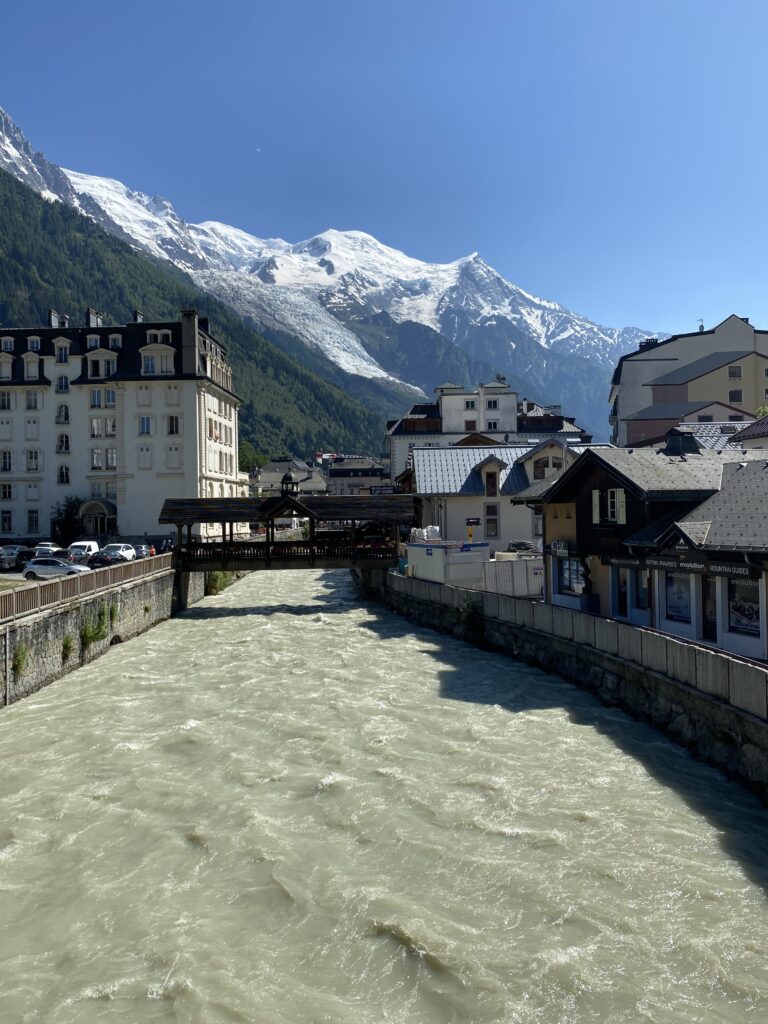 Loved to meet again some of my friends from the trail-running world, and to see them smash the course; I also made some new friends, and had a very good trip with my teammate Mattia Bertoncini, who did a great race himself, finishing as well with a top 20.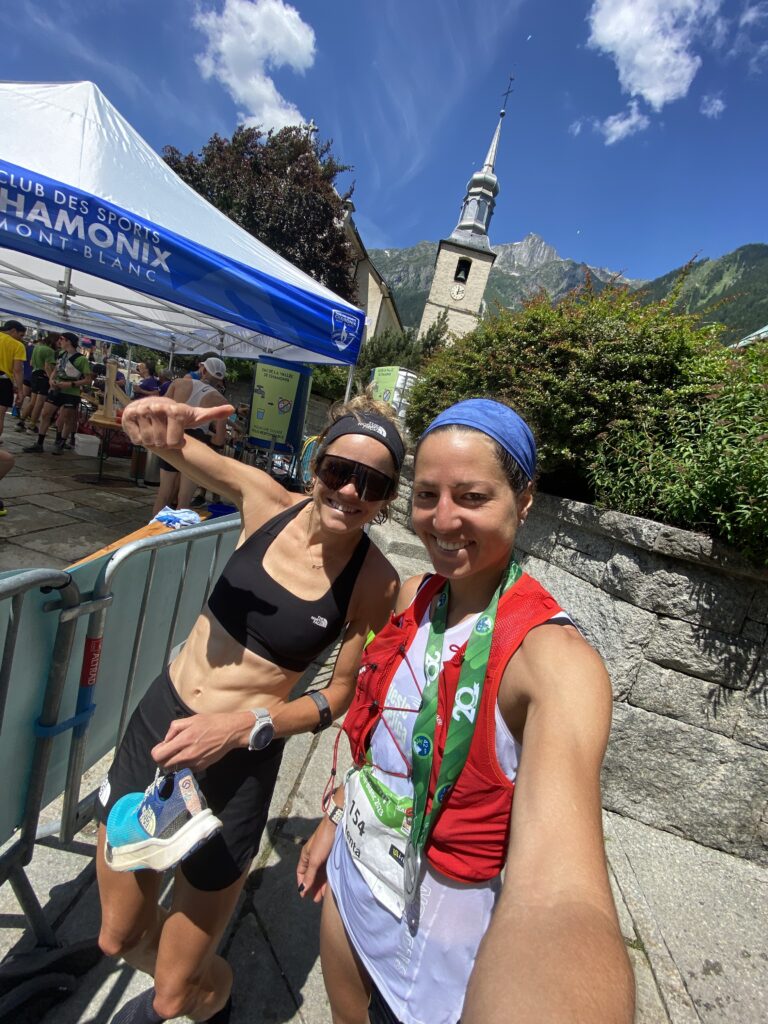 Now I'm back home, having some really chill days and trying to regain control of my legs which are obviously hurting a lot…
Next one 🔜 Canazei for the Dolomyths Run!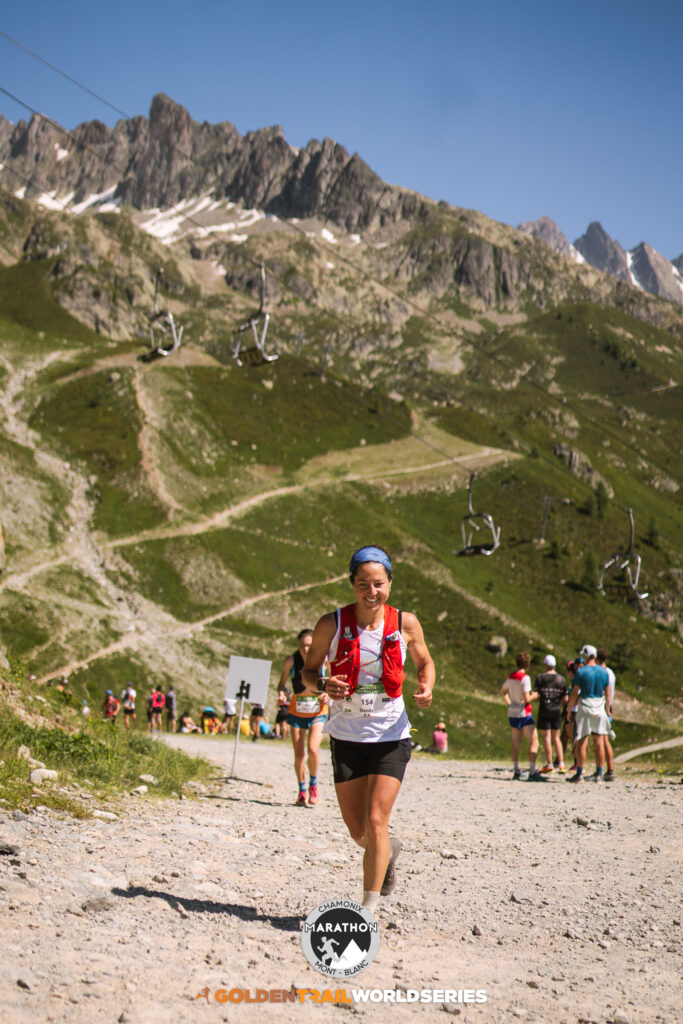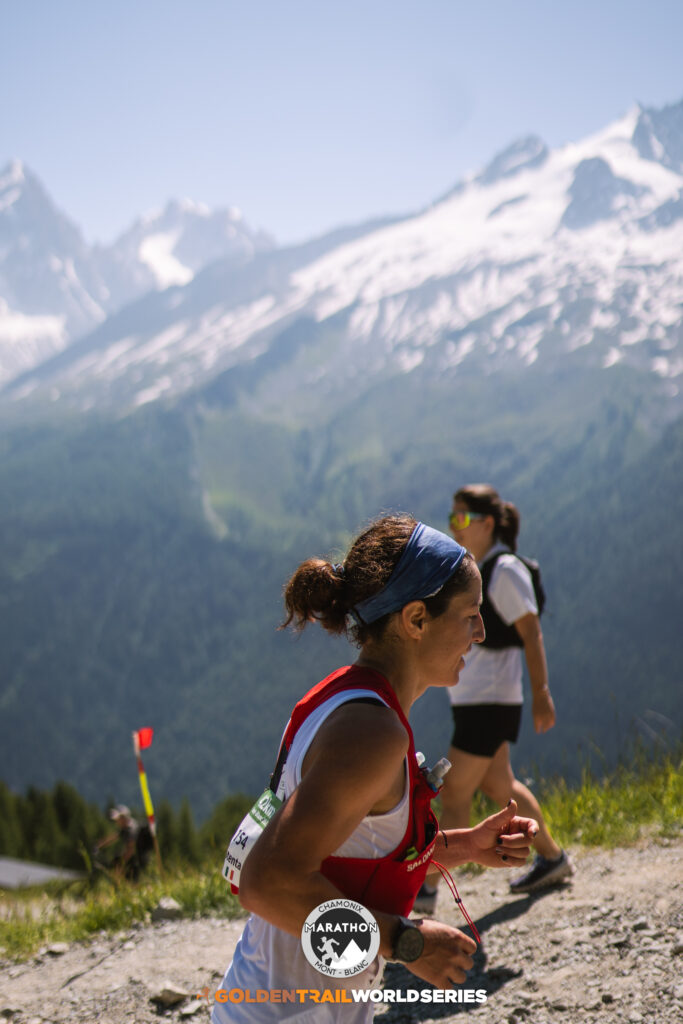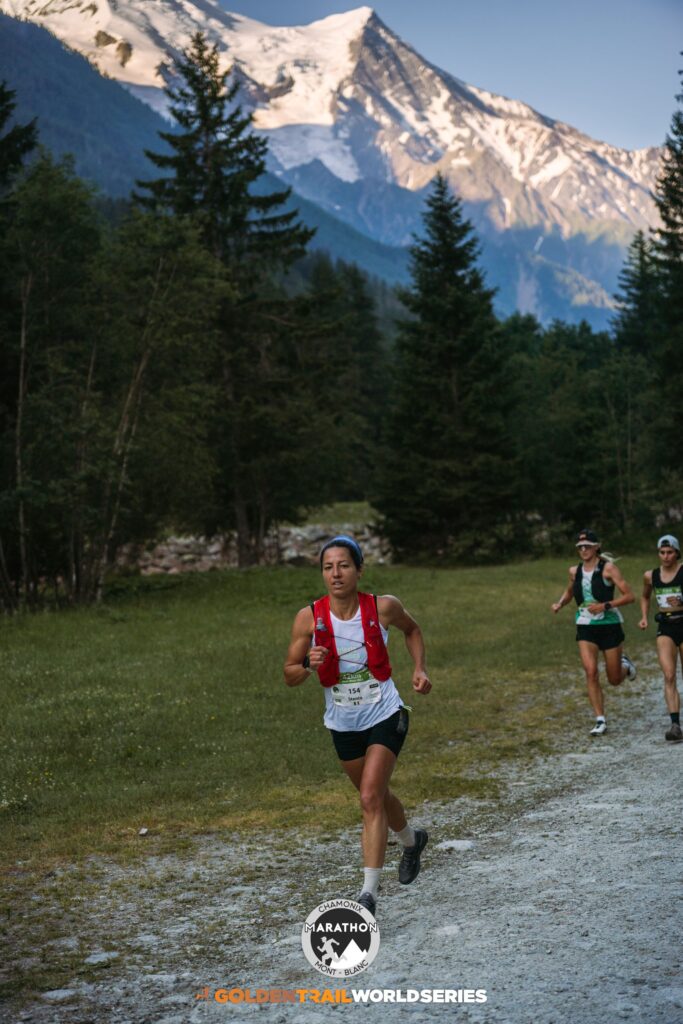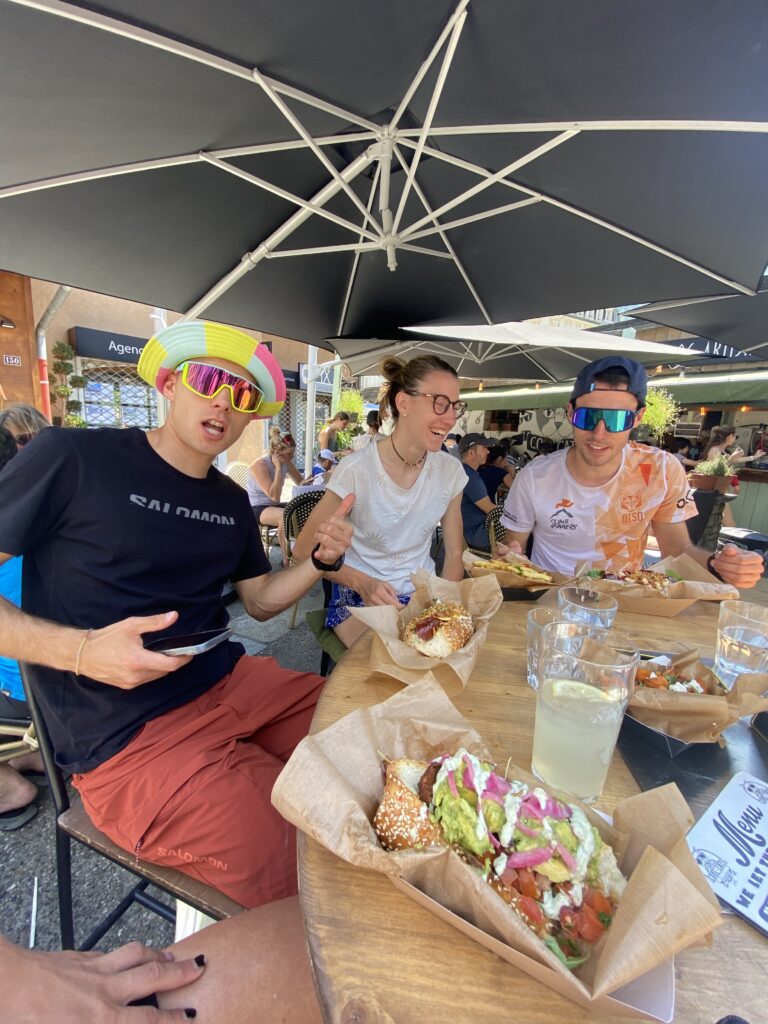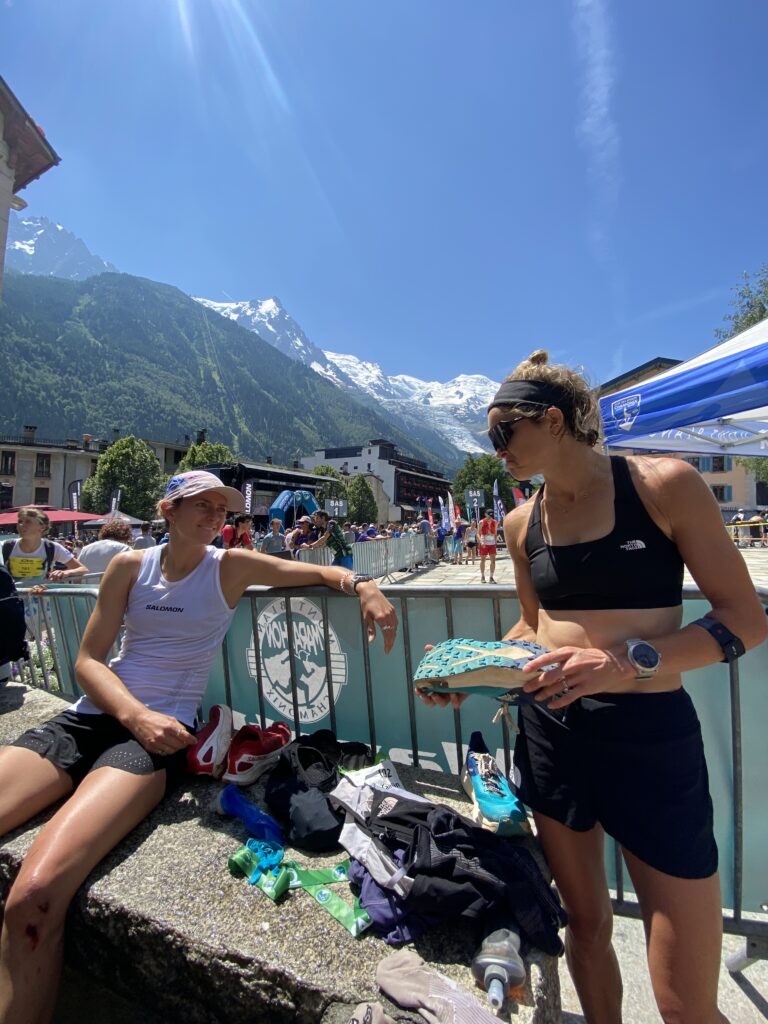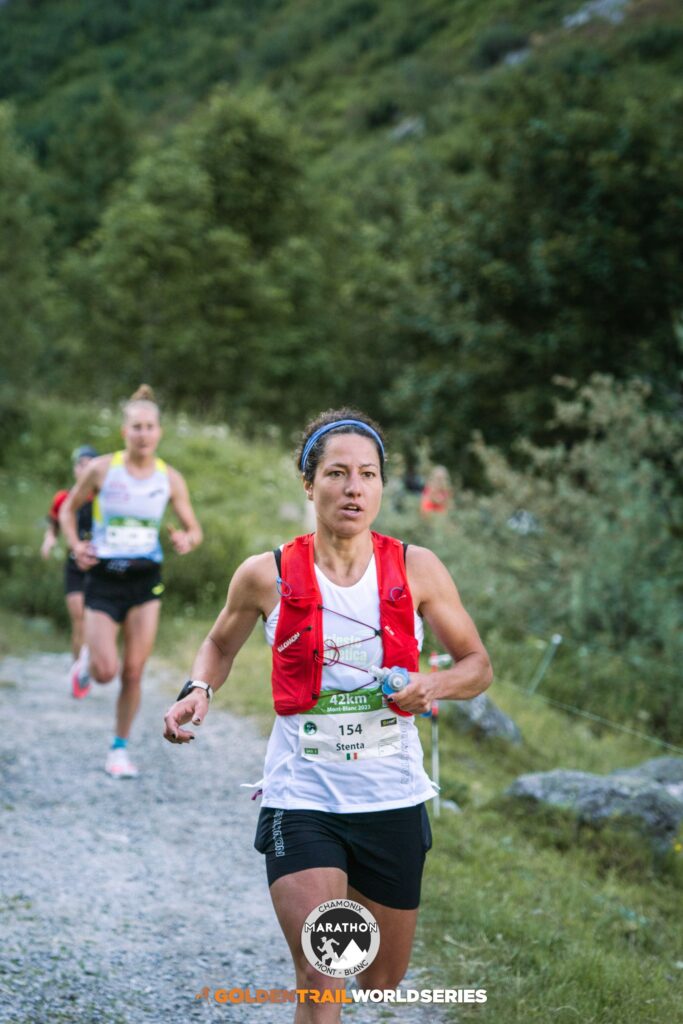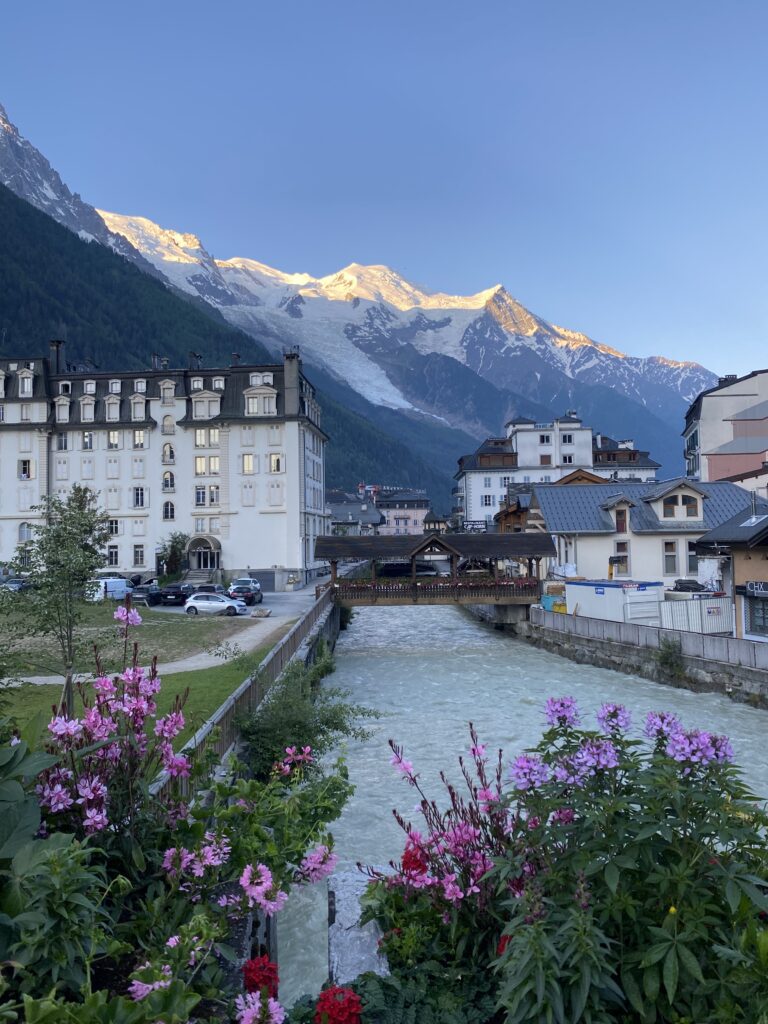 Photo credit: Martina Valmassoi